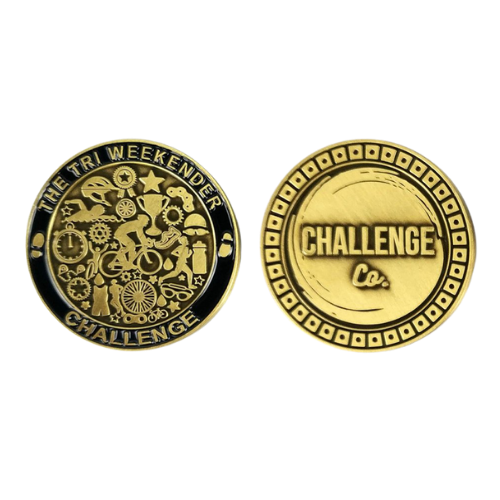 Tri Weekender - Half
The Tri Weekender Half Triathlon Challenge - Challenge yourself to try something new! Complete the standard half iron distance swim, bike and run over one weekend between June and September 2021 in the locations of your choice. Pool or open water, regular or static bike, run indoors or out. Your choice! Successful challengers receive a commemorative Challenge Coin and completion certificate ... Bonus Speed award: If you complete in a total time of 6:00:00 or less, you will also receive a bonus shiny Challenge Coin! Sprint and Olympic distance options also available.
Start date: 01/06/2021
End date: 30/09/2021
Last submission date: 05/10/2021
You are not currently logged in. If you have purchased this challenge please login to submit your results.
Results for Tri Weekender - Half
This results table is interactive. Click on the column headers to sort the results by that criteria.
| # | Full Name | Sessions | Distance (KM) | Time | Avg. Speed (Kph) |
| --- | --- | --- | --- | --- | --- |