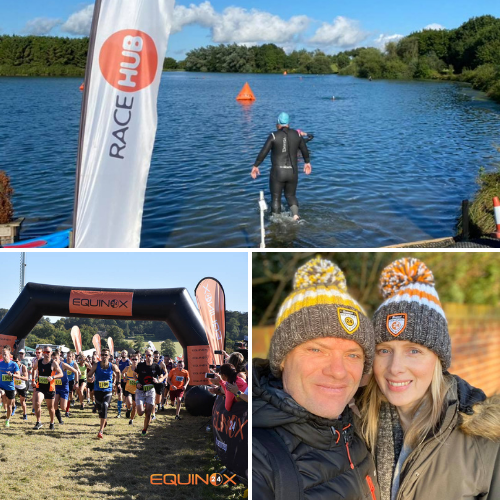 Challenge Co.
Challenge Co. has been created to offer a great new experience to those with a passion for sports.
Virtual challenges are not new, but what people are looking for in a virtual challenge is changing. We want to offer something new to the virtual challenge world. 
As well as virtual challenges, we are also experienced 'in person' event organisers and run a triathlon training venue. We spend our lives with people who thrive on challenge and created these virtual challenges with you in mind – to help inspire, motivate and reward.
We have been running 'in person' events for swimmers, runners and cyclists for over a decade and are lucky enough to also run one of the country's leading triathlon training venues. This has given us a unique insight into what motivates people to train, race and also how to give people a great challenge experience. We know what cyclists, swimmers and runners are looking for in terms of challenge, design and service. We pride ourselves on our attention to detail, customer service and ability to create thriving communities of like-minded people. We bring all this and more to Challenge Co.
2020 has changed the face of sporting events, at least for now, and we are dedicated to helping our current followers, as well as new ones, to find new ways to enjoy their sport.
Virtual challenges have many benefits including offering added motivation to train or try something new, giving you a goal, offering flexibility, and that buzz of getting a great reward for your efforts (plus the bragging rights!). Couple that with a great online community and virtual challenges like ours are not just a 'stand in' for real life races – they become your new favorite way to enjoy your sport.
Why Challenge Co.?
Virtual challenges are not new, but the people looking to take part in virtual challenges are changing. Virtual races are not just for people who don't want to race against others or who aren't competitive – the right virtual challenge can be the key focus of your training, the motivation to exercise and a better way to fit 'racing' into your busy lifestyle. We know our customers are looking for something different; not everyone wants a brightly coloured medal or themed race, so we bring new challenge formats with sleek challenge coins as rewards. Challenges that suit you and your sport. Your challenge, your way.
Welcome to Challenge Co.
Laura and Johnny Nicol