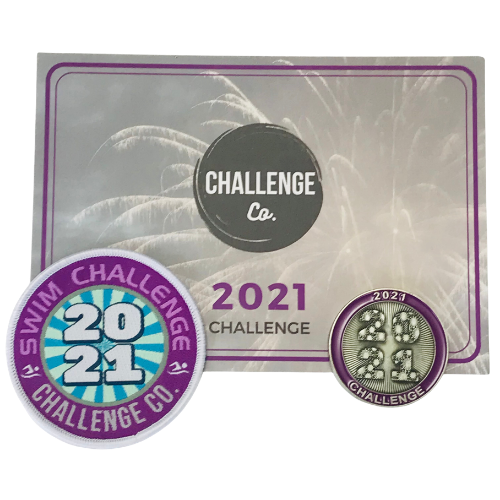 2021 Swim Challenge - 20.21km
2021 Swim Challenge - Complete either 2021 meters or 20.21 km of swimming in one calendar month before the end of 2021. The faster you complete the distance, the higher your position in the results table! Challenge awards are a commemorative challenge coin with stand, woven swim badge and completion certificate. (Please note, the dates of this challenge have been updated due to the Covid-19 restrictions. It was previously a January challenge - now you can swim in any single calendar month of 2021 - you must only submit results from within one calendar month).
Start date: 01/04/2021
End date: 31/12/2021
Last submission date: 05/01/2022
The last submission date for this challenge has now passed.
Results for 2021 Swim Challenge - 20.21km
This results table is interactive. Click on the column headers to sort the results by that criteria.
| # | Full Name | Sessions | Distance (KM) | Time | Avg. Speed (Kph) |
| --- | --- | --- | --- | --- | --- |